On Load Bets tab you can choose football matches and selections to bet on. Particular markets (e.g. Match Odds, Correct Score, etc) where bet is placed will be selected by the bot depending on selected strategy (see Strategy tab).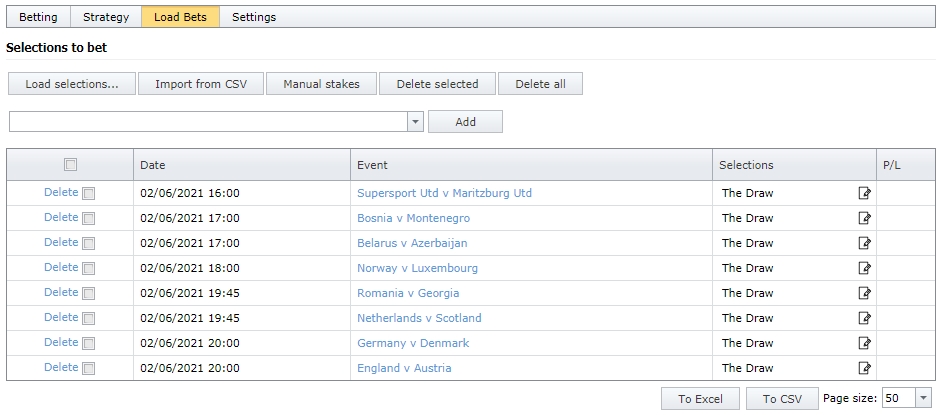 You can add matches one by one using the quick search box, add a bunch of matches with 'Load selections…' button or import bets from CSV file. See related user guide sections:
You can find and add a football match by typing one of the team's name into the search box.

Select the match from popup list and press 'Add' button.
To change selections (e.g. Home, Away) for the match press small edit pic in the Selections column to open a list. Available selections depend on your selected Strategy. For example, Match Stakes will have Home, Away, The Draw options while Correct Score Stakes will have 0-0, 0-1, 0-2, etc options. Tick options you want to bet on and press Save.

Also you can tick and delete certain bets from the list or delete all bets by pressing 'Delete All'.
'Manual stakes' button allows to assign individual stakes for each football match.
Please note that it is possible to add only single copy of each football match to avoid duplicated bets.