You can load multiple football matches in one go filtering by countries and leagues. It can be done on 'Load selections' page.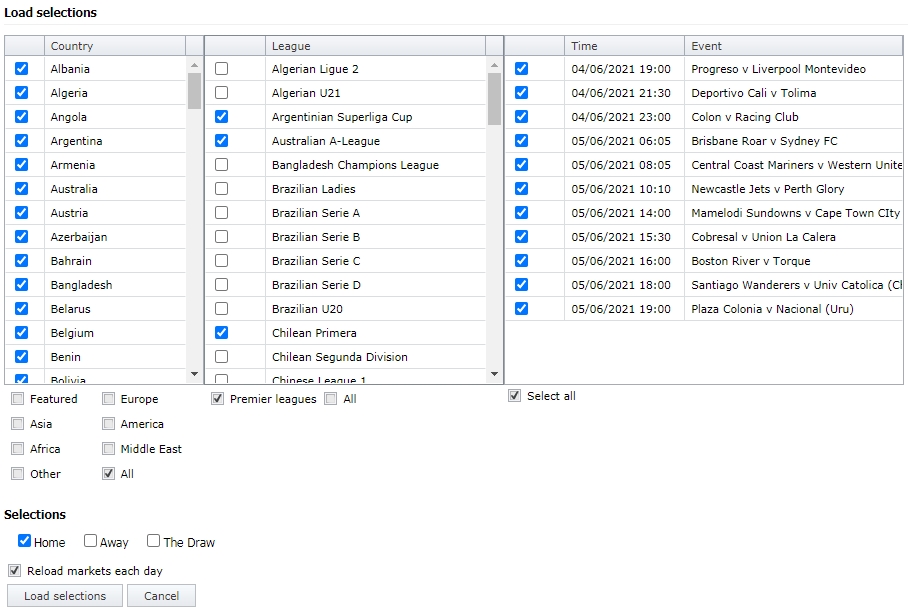 Here you have three lists: Countries, Leagues and Events. Below the lists you can tick or untick countries from certain regions or select only Premier leagues. All football matches ticked in the third list will be added into the bot when you press 'Load selections' button.
You can also tick Selections for the bets (Home, Away, The Draw). List of available selections depends on your selected Strategy. For example, if you choose Correct Score Stakes, selections will show 0-0, 1-0, 2-0, etc.
It is possible to tick 'Reload markets each day' box. The bot will add new matches from ticked countries and leagues automatically.